The two photos in this post are by Anjali Pinto, whose photographs are stunning and words are generous. If you're on Instagram you should follow her at @anjalipinto. If you're not, check out her site and do a deep dive.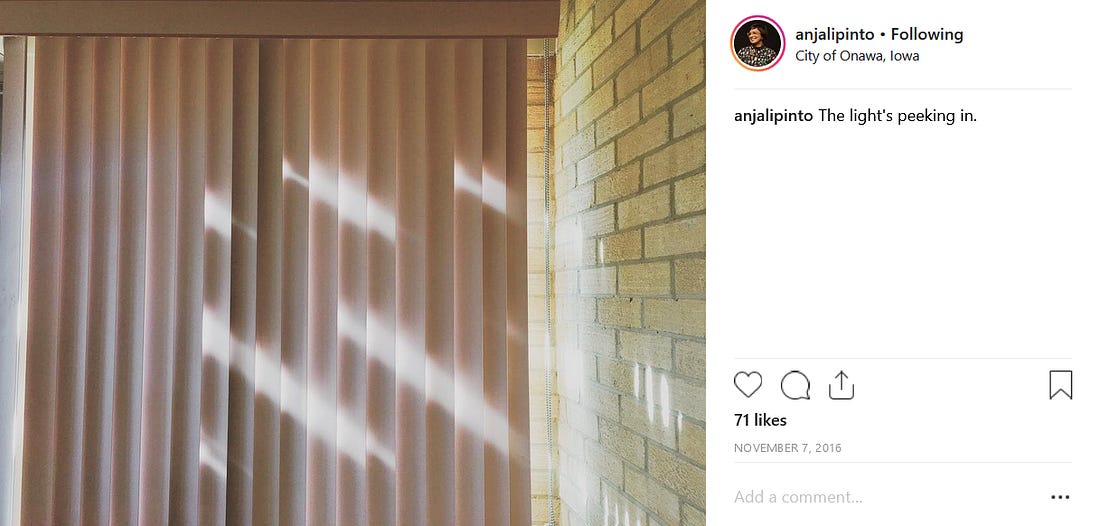 Around this time last year, someone shared this blog post with me. It's by a midwife named Jana Studelska who has coopted a German word, zwischen, which means "between," for the final days of pregnancy. She calls this period "a distinct biologic and psychological event, essential to the birth of a mother."
The post is kind of a lot. But I appreciate her naming the season, or micro-season, and advocating for a "working understanding of the vulnerability and openness a woman experiences at this time."
She writes (emphasis mine):
We need time and space to prepare for that journey. And somewhere, deep inside us, at a primal level, our cells and hormones and mind and soul know this, and begin the work with or without our awareness.

I call out Zwischen in prenatals as a way of offering comfort and, also, as a way of offering protection. I see how simple it is to exploit and abuse this time. A scheduled induction is seductive, promising a sense of control. Fearful and confused family can trigger a crisis of confidence. We are not a culture that waits for anything, nor are we believers in normal birth; waiting for a baby can feel like insanity. Giving this a name points her toward listening and developing her own intuition. That, in turn, is a powerful training ground for motherhood.
I was remembering this piece earlier tonight because I started thinking about another period of time for which we don't have a name in English: the first half of December.
Social pressure, some of it self-imposed, is part of it: we have to see those friends, and I can't drop the ball on that other event, because if we don't catch up with everyone and everything now then before we know it it'll be January, and then there are work obligations and Chicago snowpocalypses and we might as well give up until June. And at work, for me, all the Decembers I remember were filled with pressure from above (to cram in meetings, deadlines, and year-end forced fun) and within (so I could unplug as much as possible, or at least not be That Person Sending You Emails, at the end of the month).
What's the word for all that?
Because whatever it is, there is some of that frenzied, it'll-never-all-get-done feeling for me this year. But this year is also very different. I have a 10 month old. She vomited colorfully tonight as I was writing this, so I'm now typing on my phone while she sleeps on me. Maybe another week I'll have distance from this experience to be able to unpack how my own "Zwischen" did or did not prepare me for this episode; for now, she's just forcing me to cancel some plans.
And I don't have a full-time job, but I do have childcare. (Go ahead and hate me. I spent a good stretch of the fall hating myself.)
Also, Thanksgiving weekend involved a hospital and was a different sort of family cocoon than I'm accustomed to. Emerging from that, I blinked for a second against the light of my regular routine, but adapted fast and with gratitude and purpose, aware that we'll turn around and do that time-suspension family-cocoon thing again in less than a month.
For those reasons and more, I have been moving and grooving and not overthinking (or over-feeling the news headlines) as painfully. Instead of meditating so much on the cognitive dissonance and dis/orientation of this year, instead of constantly thinking "stop feeling so guilty-shamey! You're going to look back from your deathbed at this as the happiest time of your life!," I'm trying to cross things off the list and be really present.
I opened the business accounts I'd been needing to open, and I did it at a credit union instead of a big bank.

I worked with two friends on a huge podcasting fellowship application. In just eight days we decided to go for it, brainstormed a concept, wrote a ton, turned my dining room table into a blanket fort/recording studio, and shipped out a lengthy application with a budget and a two minute audio teaser.

I haven't yet made the website I promised myself I'd make before the end of the year, but I did start a gig as a Community Manager at an awesome coworking space today in exchange for full member benefits.
Turns out that when you stop hating and doubting yourself and just do your thing, suddenly you…
have a baby vomit on you and finish your email from your phone in the dark.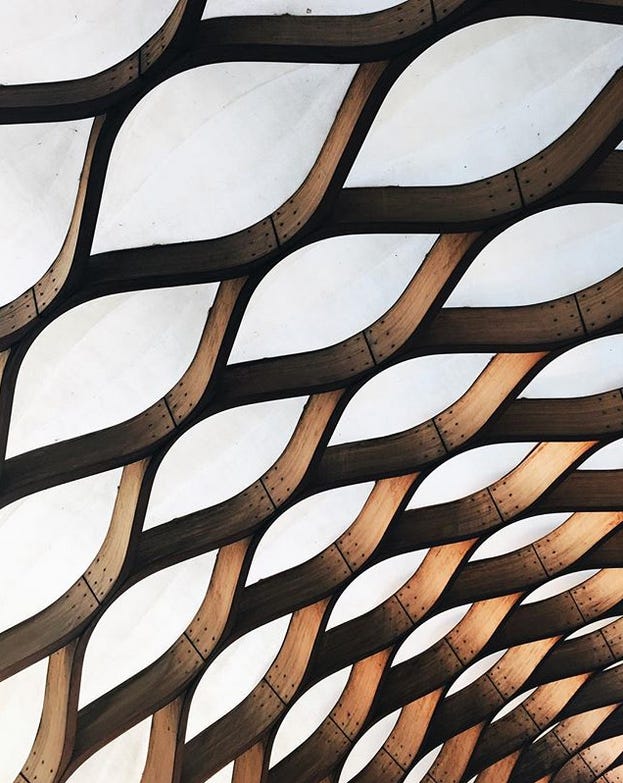 The few links I managed to save before finishing this on my phone
————
Thanks for reading! This is email #15 of 35, and it's a miracle it got out. Wash your hands and stay healthy, everyone.